Sense the sound
Spruce wood from the Alps is responsible for the sound of a piano
Our work starts with the selection of the spruce to be able to produce melodious soundboards and tonewood
components. Only spruce branches from high elevations in the Alps are used for working high-quality
tonewood. These must have been grown and matured evenly and demonstrate a fine tree-ring structure.
Only after a special and elaborate cutting and storage process are the woods put together for the particular
customer. This is work that requires a particular eye and fine touch for the homogeneity of the wood by our
staff. An optimum range of sound is our foremost goal.
soundboards
There is a considerable force on the soundboards through the strings even behind the highest sounds. Several 1000 kilogrammes of pressure bear down on the spruce wood, reliability is important here.
Traditionally, our soundboards are manufactured with a considerable love of detail and sense of responsibility.

Holzwerke Strunz is able to look back on a wealth of experience spanning almost 200 years, and thus achieves excellent sound quality with our made-in-Germany soundboards.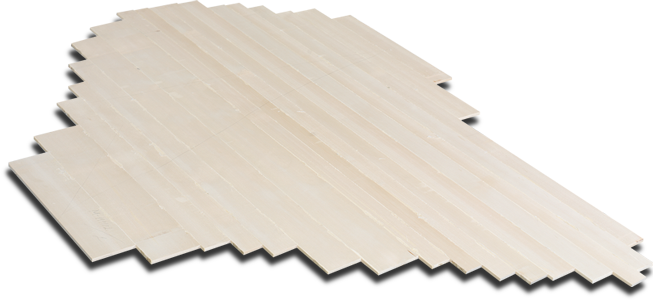 Ribs
Made of the purest spruce and milled into a special shape, rib wood fulfils a leading role.
The individual boards are fixed to the soundboard and affect the sound.
The optimum composition can only found and integrated thanks to many years of experience.
Keyboards
The keys are the interface between musician and instrument. There must be a perfect balance between grip and aesthetics. This is why only the finest woods are used and handcrafted for the keyboard.

The inner frame constitutes the piano's support. Wood glued in several layers made from high-quality spruce guarantees the necessary stability.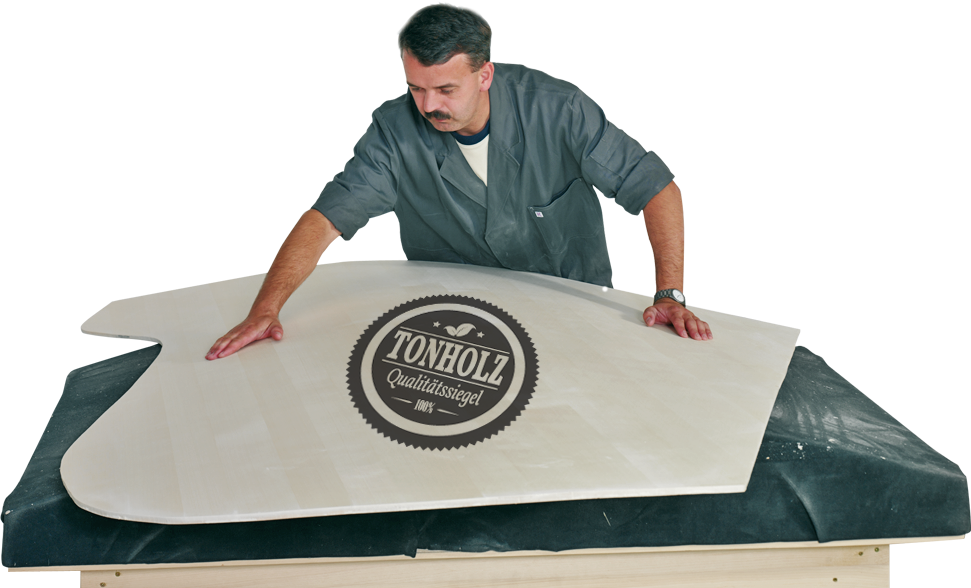 Quality Seal
made in Germany
There are comprehensive quality tests at the end of our production process. Only once our tonewood components
and soundboards have passed these, are they given the "Strunz Quality Seal– Made in Germany".
This quality seal is known worldwide and has therefore become a brand.
Our works fills us with pride and gratitude. Ultimately, it's our soundboards, the heart of any grand piano or piano, which brings sound to life and fills the world with music.