Setting the tone
since 1820
As the owner and managing director, Thomas Hilz has continued the family tradition ever since 1998. During this period, he has successfully expanded the production portfolio to include rests, rest parts and keybeds.
We are proud that the world's leading instrument-making company belongs to our customers. This love for work and the product has been passed down from father to son for generations. That is why our quality, continuity and service are also guaranteed for the future. Our mission remains the same: to fill the world with sound, or at least be a part of it.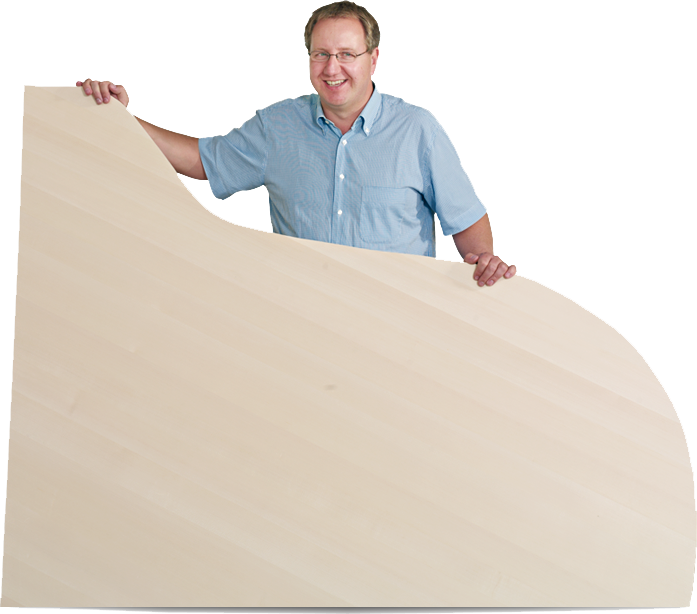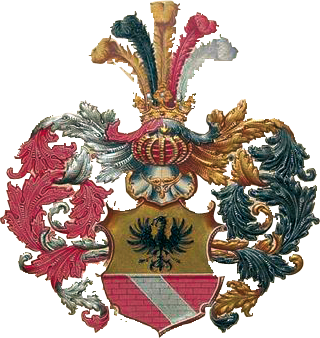 Excellence
born of
experience
In 1820, the young Peter Strunz from the mountains of the Bohemian Forest bought a rift saw with the sole purpose of producing tonewood for musical instruments. At that time, industrial instrument construction was virtually unknown, and yet Peter Strunz and later his son, realised their vision of producing the most tuneful soundboards possible.
The Oldest
tonewood
production
company
"Holzstrunz Aussergefield" was thus already a household name in the mid-19th century among string and plucked instrument-makers, who required first-class soundboard wood. This pioneering spirit has been preserved for generations until this day, when it comes to proving ourselves as the oldest company within the tonewood sector
for soundboards, rib wood, inner frames and keyboards.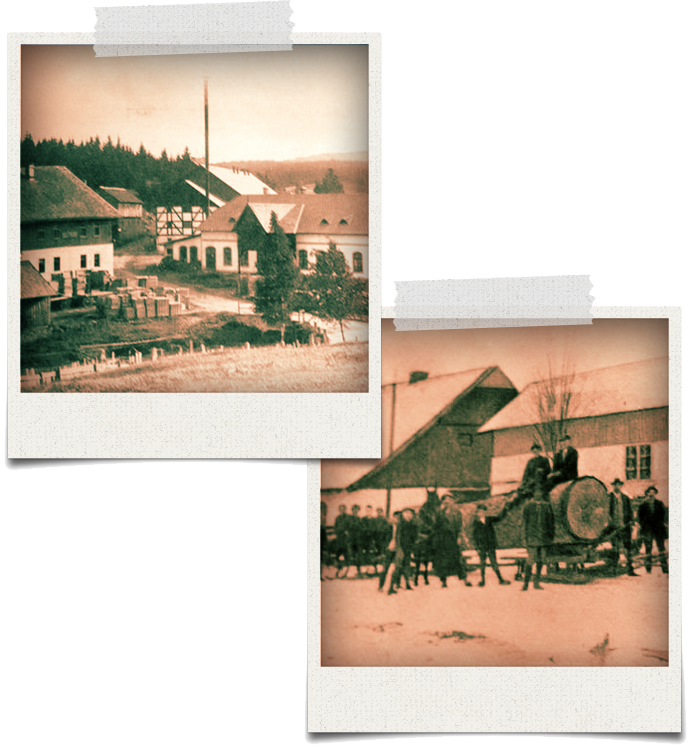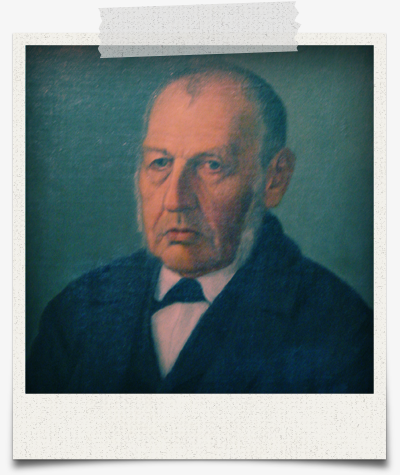 Daughter Herta and her husband Carl Hilz took over the woodwork family business during the lifetime of her father, who died in 1938. After the Second World War, the family expropriated and made a new start in Bavaria.
Here, too, Carl Hilz displayed a good pair of hands for handicraft and woodwork at Holzwerke Strunz. The company went on to set the tone for the industry once more.